Poseidia Dragon is a race of Dragon creature in the Water Civilization.
Nomenclature
They tend to have 蒼神龍 (Sou Shin Ryū) meaning "Blue Divine Dragon" in their name.
Support
Creatures that evolve from Poseidia Dragon:
See also: Support for Dragon creatures
Example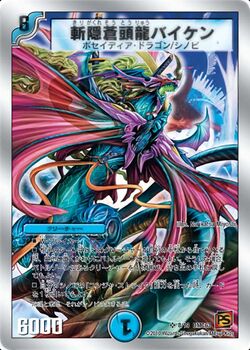 Trivia
Ad blocker interference detected!
Wikia is a free-to-use site that makes money from advertising. We have a modified experience for viewers using ad blockers

Wikia is not accessible if you've made further modifications. Remove the custom ad blocker rule(s) and the page will load as expected.