Final Memorial Pack ~DS, Rev, RevF edition~ is the 26th DMX pack in the OCG.
Details
It contains 74 cards.

Each pack contains 2 cards.

It includes 6 new cards.
Double sided cards have no foil on their backside.
Many out of print high rarity cards were reprinted for this set. Thus, strong decks such as Malt "King", MaltNEXT, Mono-Darkness Draguner and Mono Light Draguner had become easier to build for newcomers.
Despite the pack being thematically centered around the last 3 sagas of Katta Kirifuda, the focus was almost exclusively on the Dragon Saga cards, deliberately ignoring reprints of important Invasion, Revolution Change and D2 Field cards. Particularly, fan favorite cards such as Redzone, Roaring Invasion and Redzone Z, Passionate Invasion had gotten out of the Duema Golden List, and yet were omitted from being reprinted, much to the disappointment of the fans.
Contents
Gallery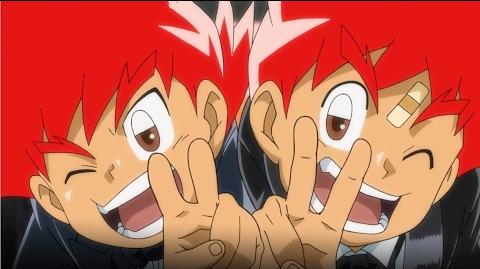 Trivia
Out of the newly released cards from these sets, most feature new incarnations of main characters' past trump cards, such as:
Ad blocker interference detected!
Wikia is a free-to-use site that makes money from advertising. We have a modified experience for viewers using ad blockers

Wikia is not accessible if you've made further modifications. Remove the custom ad blocker rule(s) and the page will load as expected.