Shine! Duedemy Prize Pack is the 24th DMX pack in the OCG.
Details
It contains 59 cards, out of which 8 are new and 51 are reprints. Each of the 8 new cards would also have an alternate secret version printed.
This set introduced a new race Outrage Dragon.
This set introduces 2 new alternate artwork cards:
All of the remaining reprints feature alternative artworks or silver foil treatments.
New Cards:
Contents
Gallery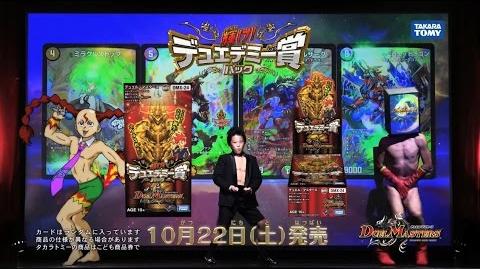 Trivia
Ad blocker interference detected!
Wikia is a free-to-use site that makes money from advertising. We have a modified experience for viewers using ad blockers

Wikia is not accessible if you've made further modifications. Remove the custom ad blocker rule(s) and the page will load as expected.