Boltz's Bad Action Dynamite is the 3rd DMSD set in the OCG.
Details
This deck is based on the Beat Jockey race.
New Cards:
Contents
(Cards marked with a ☆ are exclusive to this deck.)
Contents sorted by Civilizations

Fire Civilization: 40
How to Reinforce
Gallery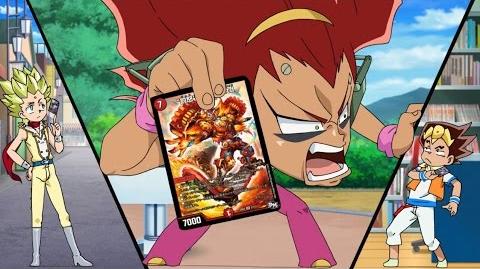 Joe and Kira


DMSD-01 Joe's Jokers ● DMSD-02 Kira's Labyrinth
Ad blocker interference detected!
Wikia is a free-to-use site that makes money from advertising. We have a modified experience for viewers using ad blockers

Wikia is not accessible if you've made further modifications. Remove the custom ad blocker rule(s) and the page will load as expected.