Lunatic God is the 63rd DMC pack in the OCG.
Details
It was released alongside DMC-62 Ultra NEX.
Both sets are from the "Super Shock Deck" series and feature silver borders.
This deck focuses on the series of Emperor of the Gods creatures.
Contents

Water Civilization: 16

Darkness Civilization: 17
Psychic Creatures: 1
Gallery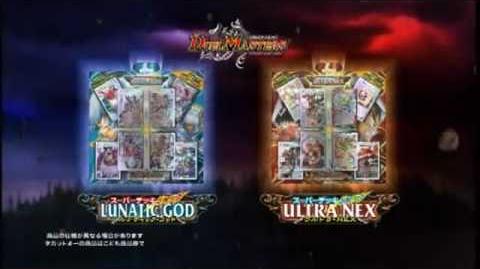 Ad blocker interference detected!
Wikia is a free-to-use site that makes money from advertising. We have a modified experience for viewers using ad blockers

Wikia is not accessible if you've made further modifications. Remove the custom ad blocker rule(s) and the page will load as expected.