Violence Creator is the 25th booster pack in the OCG.
Details
This set introduces many upgraded cards like Super Spark and Aqua Super Emeral.
A combo which has been banned in Japan had also been discovered in this set, and it makes use of Romanesk, the Dragon Wizard as well as Soulswap and/or Crest of Mother to generate lots of mana.
Olzekia, General of Decapitation is featured on this pack's cover artwork.
Keywords
This set introduces no new keywords.
Alternate Artwork cards
This set features the Catino Card C.C watermark. It is featured on the following cards:
Contents
Gallery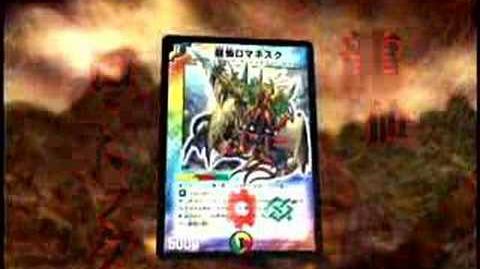 Trivia
Ad blocker interference detected!
Wikia is a free-to-use site that makes money from advertising. We have a modified experience for viewers using ad blockers

Wikia is not accessible if you've made further modifications. Remove the custom ad blocker rule(s) and the page will load as expected.