Eternal Phoenix is the 13th booster pack in the OCG, and the final set in the Holy Fist Saga.
Details
It is the first set to be exclusive to the OCG.
This set features many dual-civilization cards comprised of the Enemy Civilization, such as Light Darkness or Water Nature, unlike the previous three sets, which only contained dual-civilization cards using Allied Civilizations.
Each multicolored card in the set is of opposing civilizations, and the strongest ones have the new Sympathy keyword.
Keywords
This set introduces the following keyword;
Sympathy: "RACE" (This creature/spell costs 1 less to summon/cast for each of your "RACE" creatures in the battle zone. It can't cost less than 2[1]/1.[2])
Contents
Gallery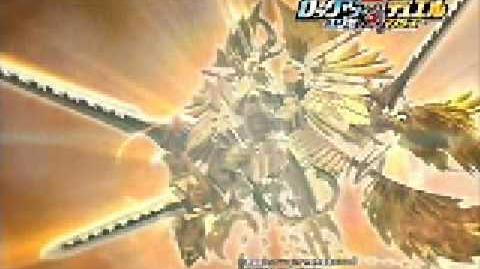 Trivia
References
↑

Multicolored Cards

↑

Monocolored Cards
Ad blocker interference detected!
Wikia is a free-to-use site that makes money from advertising. We have a modified experience for viewers using ad blockers

Wikia is not accessible if you've made further modifications. Remove the custom ad blocker rule(s) and the page will load as expected.