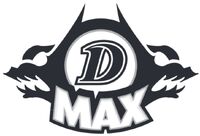 D-MAX is a former subscription service for the Duel Masters Trading Card Game.
Details
In addition to access to cool information with official Wizards of the Cast newsletters, now you can also get free promotional cards and other cool stuff by flashing your membership card at Duel Masters events!
Check out the list of events and locations where you can earn extra stuff. Just bring along your D-MAX membership card to collect your D-MAX member benefits at the listed events.
Also, don't forget the D-MAX program added the Duel Masters Players Reward program! Duel Masters Rewards participants receive benefits for each increment of 3 and 15 tournaments listed in the DCI database under their DCI number (meaning the more you play, the more you earn!).
For every 3 tournaments, you earn 1 Duel Masters promo card and
For every 15 events, you earn 1 unique Duel Masters play mat!
The rewards you are receiving are based on the number of Duel Masters tournaments that you've played in since the last mailing. For tournaments to count toward Duel Masters Player Reward benchmarks they must be DCI sanctioned and the organizer must have reported the event to the DCI. You can check on the reporting status of tournament you have played at www.thedci.com.
External links
Ad blocker interference detected!
Wikia is a free-to-use site that makes money from advertising. We have a modified experience for viewers using ad blockers

Wikia is not accessible if you've made further modifications. Remove the custom ad blocker rule(s) and the page will load as expected.